Required files:
IP Search Tool v1.9.9 is attached below
Before starting, please ensure that you are in the same subnet as the PVM, if you do not know how to configure your NIC please see here: Direct PVM Communication: How to Configure my Ethernet IP Address
1. Start IP Search Tool V1.9.9
2. Click on "Search Settings"
3. In the Password box enter: admin
4. Click "OK"
5. Click the "Magnifying Glass" (Search) to start the search for the PVM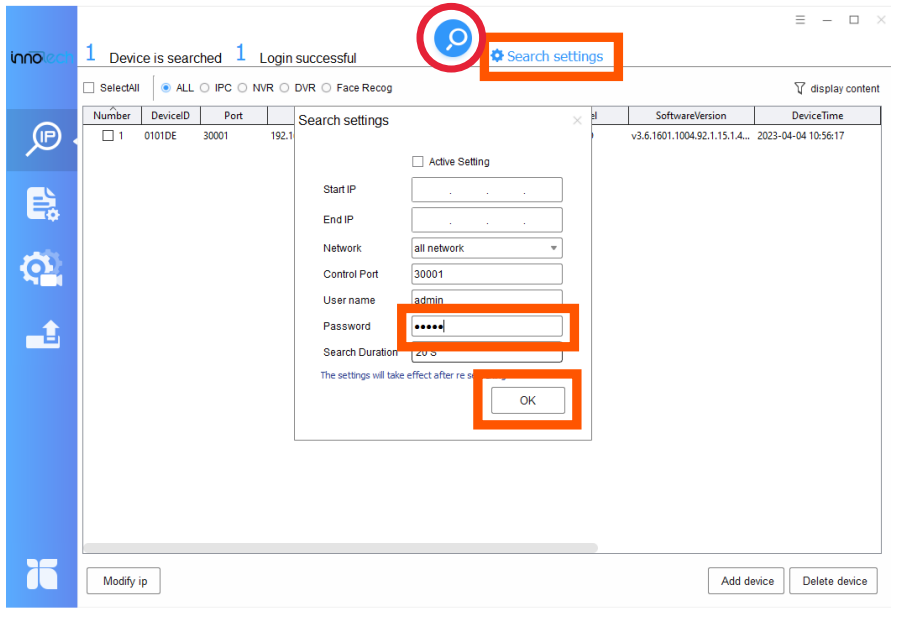 6. After approximately 30 seconds, you should see the PVM in the display window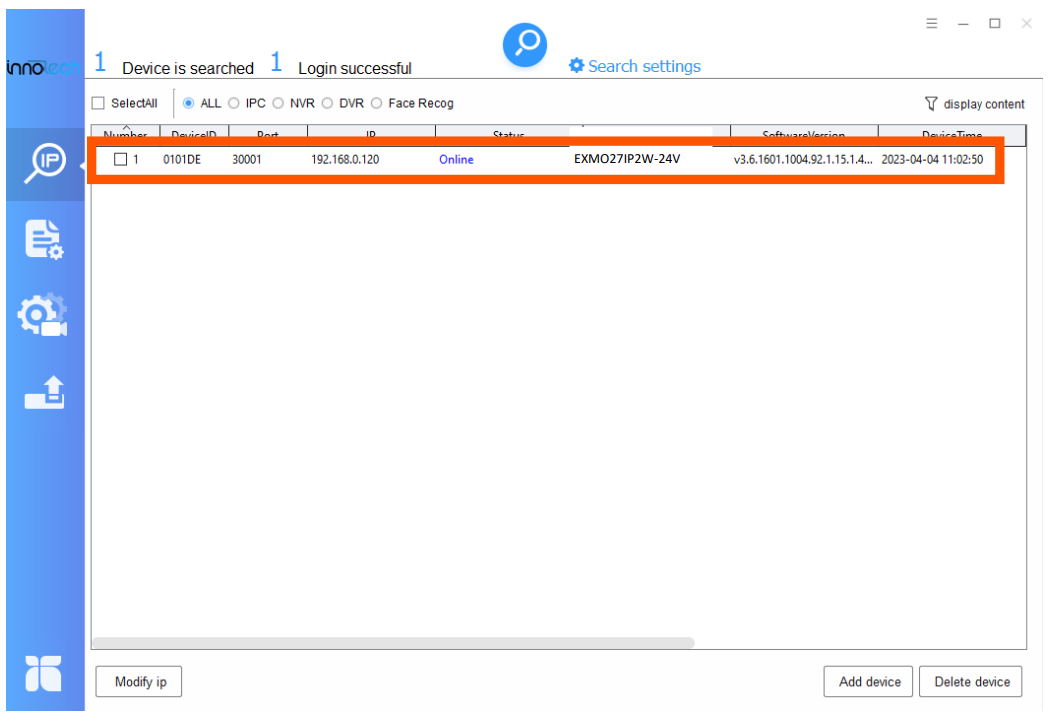 7. Click the "Select Box" to select the PVM
8. Click the "Choose File" button
9. Navigate to where you saved the firmware
10. Select the firmware
11. Click "Open"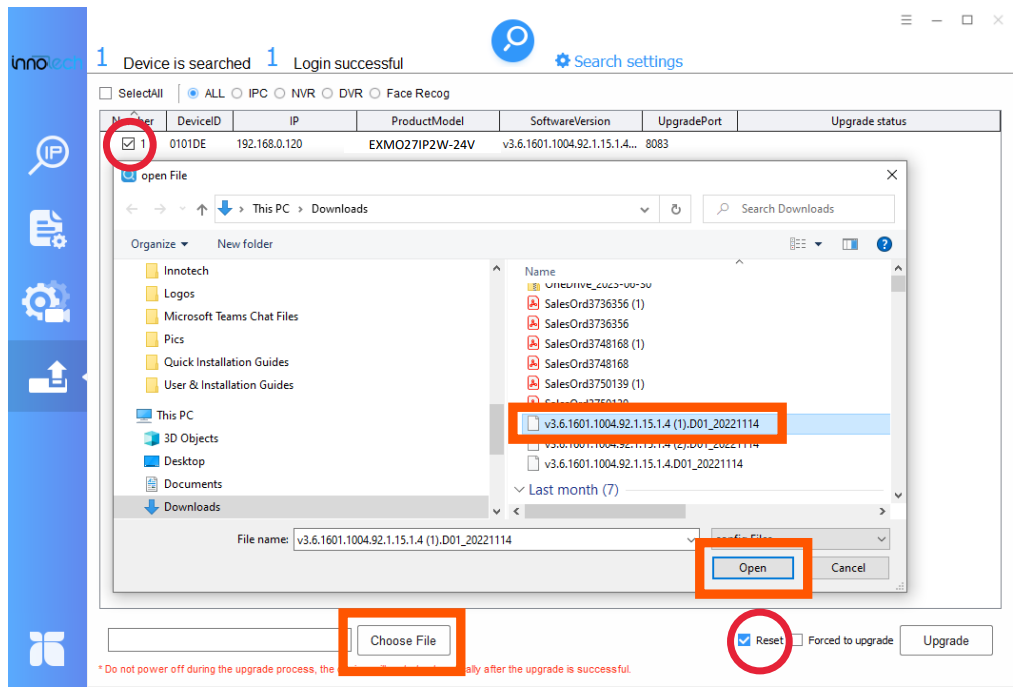 12. Ensure the "Reset" check box is checked on the bottom right
13. Click the "Upgrade" button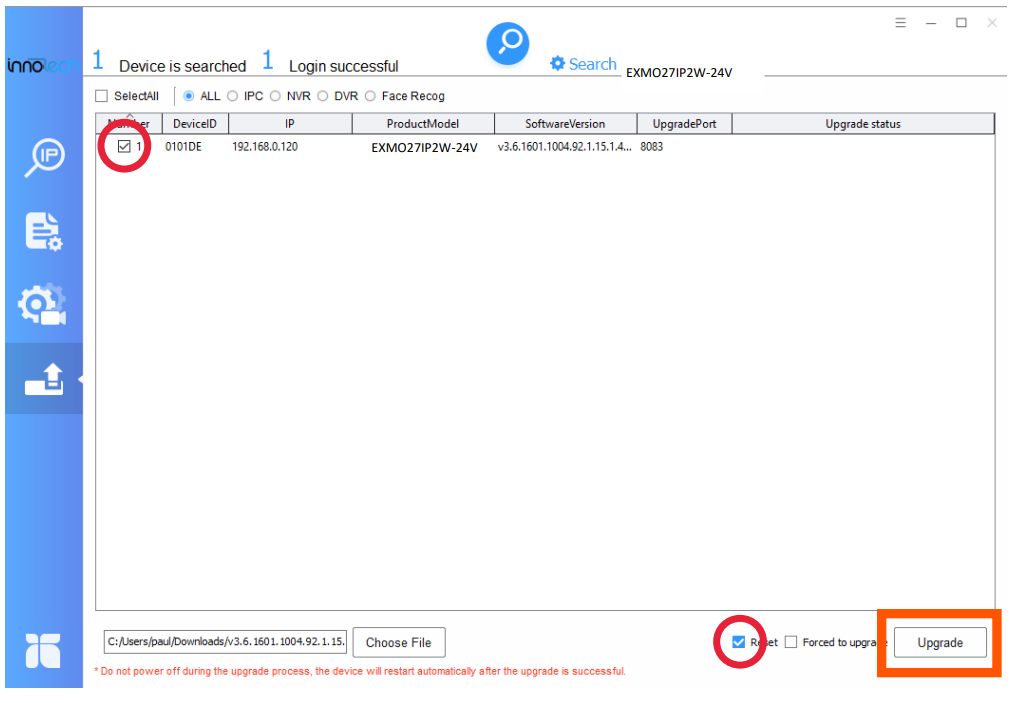 14. While the PVM is upgrading you will see the Upgrade Status: Upload succeeded, upgrading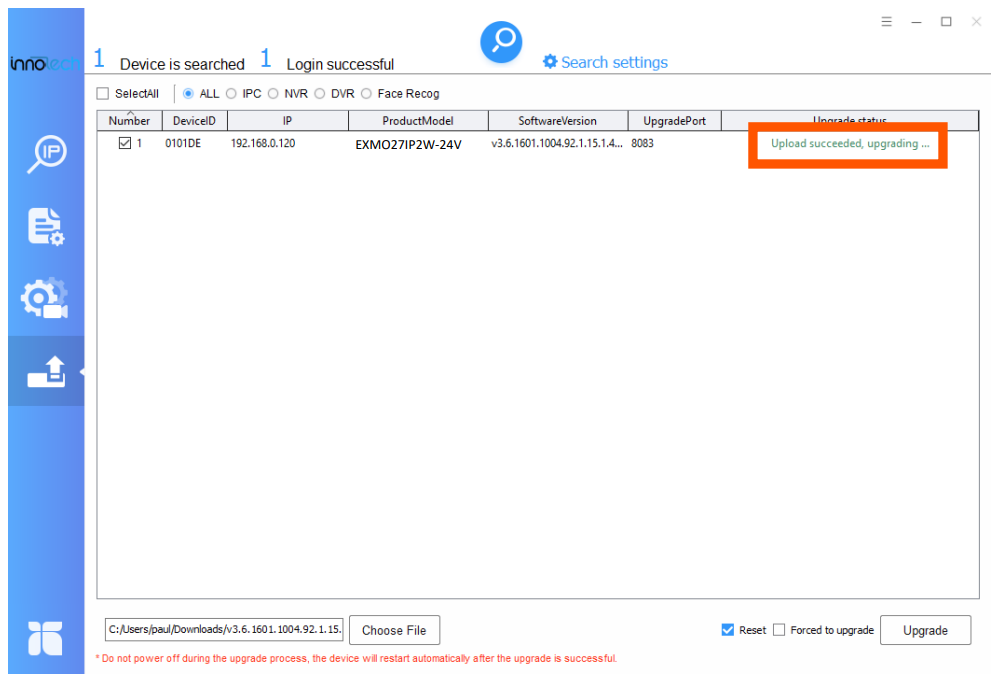 15. After approximately 5 minutes, when the upgrade is complete, you will see the Upgrade Status: Upgrade success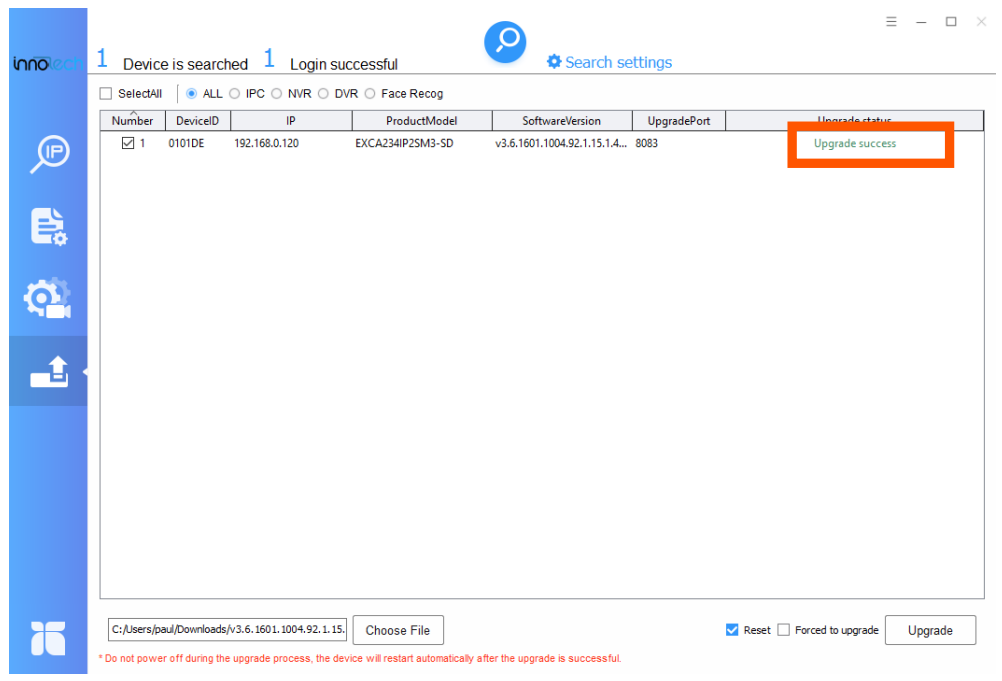 16. The camera will reboot and the image from the "Camera Out" BNC connector to the ClickIt HVR should now be in color.
You will also need to Reset the Camera back to factory defaults by using this FAQ here: How to Factory Reset a Camera via Web Browser
After doing so you will need to upgrade the PVM FW using this FAQ here: EXMO27IP2W-24V: How to Upgrade FW via USB Key